Okay, so we will probably never compete with Hawaii, but we do have our own surfers in Maine.  
And, we're not talking the kind that navigate a keyboard with ten fingers. We're talking ten toes on an honest-to-goodness surfboard.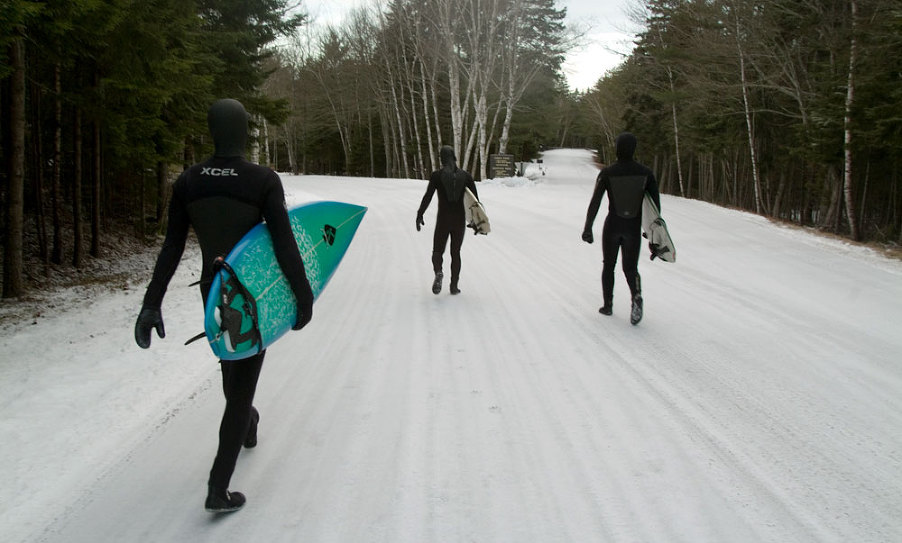 My assignment yesterday was to accompany a trio of Bowdoin College students who would make their college mascot (a polar bear) proud by surfing in icy waters before their first class.
I met the trio on campus before sunrise and we drove to an undisclosed beach–Maine surfers zealously guard the location of their favorite beaches, so I'm not going to give up their secret. The photos are slated to run in a future issue of Bowdoin Magazine.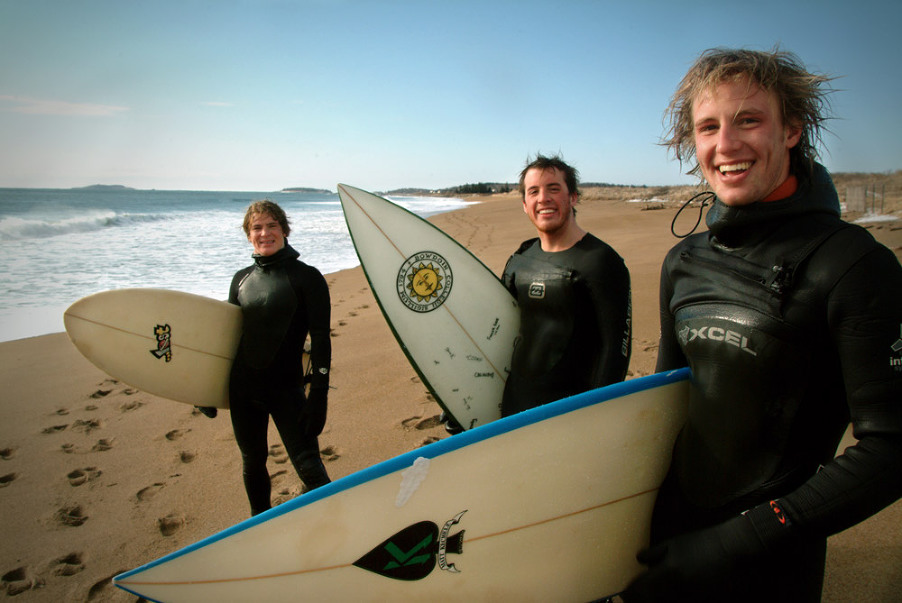 Nevermind that yesterday was the first day of February, that the wind chill was 13 degrees, and that when I gathered my gear the night before I couldn't find the handwarmers that slip into my winter shooting gloves. Nevermind that when we got to the beach we found the access gate temporarily closed, leaving us with a half-mile jog down a slippery ice-encrusted road to the water. This is Maine surfing at its finest, in the winter when waves peak, so you ignore the "challenges" and simply forge ahead.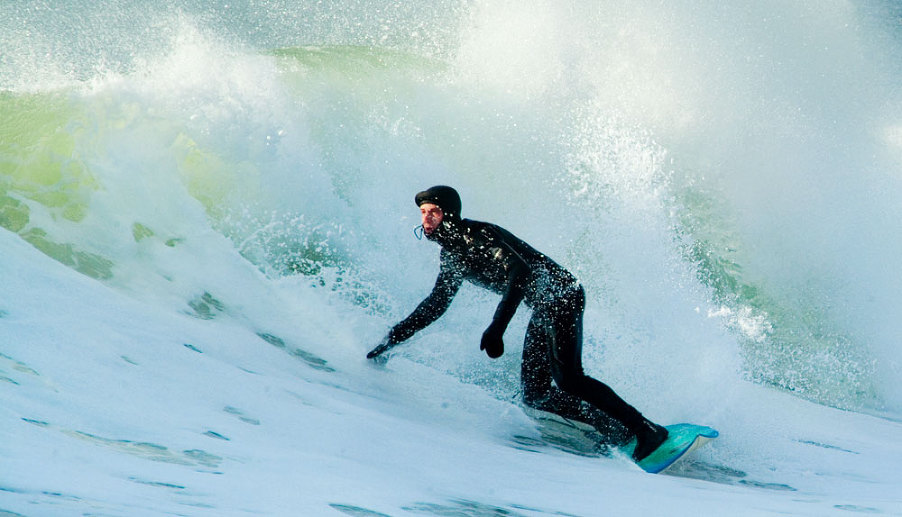 As crazy as it might seem for anyone to hit a Maine beach on the first day of February, much less stick a toe in water as cold as 34 degrees, two other surfers joined the Bowdoin trio about 9 a.m. And, we saw a handful of walkers on the beach. All to prove that Mainers are a hardy lot!

I'm hoping to catch up with the trio for more photos next time they go out. I'm also hoping that next time my ten fingers will hang a bit more comfortably; as soon as I got home I surfed over to LLBean to order more handwarmers. Here's hoping they arrive before the next big wave.