I was fortunate to be asked to shoot a story on the Maine Fiddle Camp for Down East magazine. The story, shot last summer, appears in the April issue of the magazine, which is on the newsstands at this time.
I was told before shooting the story to focus on the camp food, and having spent many a summer at camp–first as a camper and later as a counselor–I thought I knew what to expect–s'mores, shepherds pie and spaghetti night. 
 Boy, was I wrong.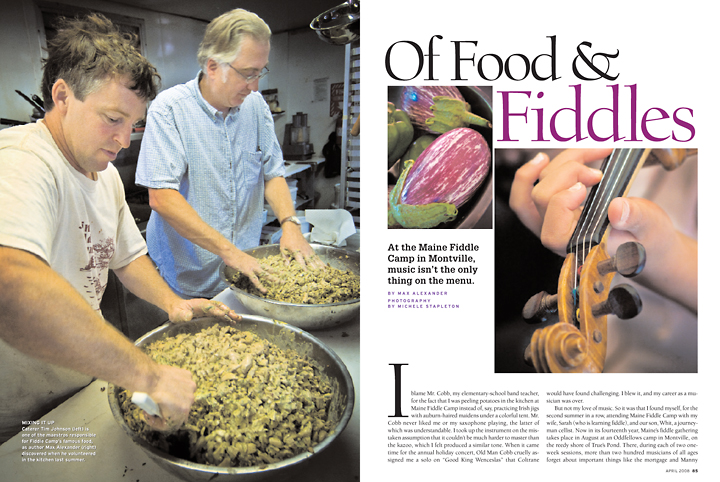 Omigosh, this was a camp food experience like no other. Think rosemary focaccia, beet salad and blueberry cobbler from scratch.  And, everyone insisted that I not go home hungry. I can't remember the last time I was fed so well on an assignment!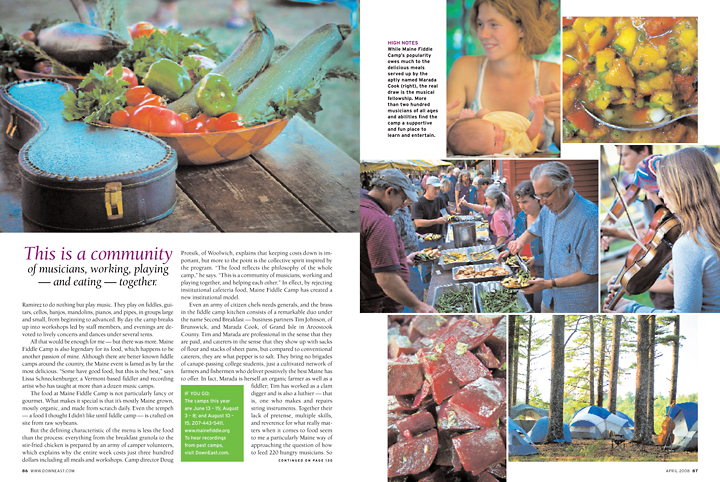 If you are a Maine fiddler, no doubt you already know about the camp. If you are a Maine fiddler and haven't attended, don't put it off any longer. You owe it to your stomach to go to this camp!