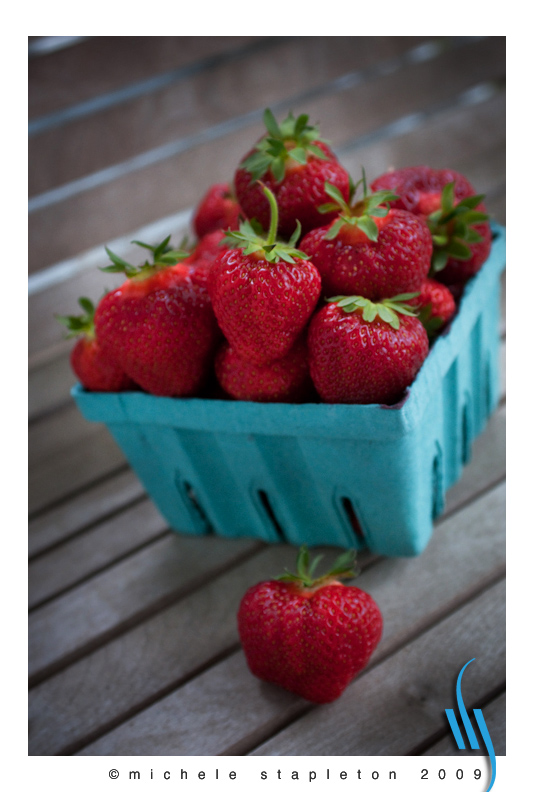 Nothing says "Fourth of July is right around the corner" like Maine strawberries. The sweet gems are one of summer's many delights in Maine.
If you have the time, pack the kids in the car and harvest your own.
The Get Real Maine website of the Department of Agriculture  is chock full of information on pick-your-own farms.
It's very easy to find a farm near you.
Or, if you don't have the time, pick up berries at your local farmers' market.
Get Real can also help you find a farmers markets nearby.
(The luscious berries in this picture came from the Brunswick Farmers' Market, which is held Tuesdays and Fridays on the town green.)
Also, you might get lucky and run up on a vendor selling strawberries from a booth set up alongside a state highway.
This past week I ran up on a booth on Route 1 just outside of Wiscasset.
Normally, there is a huge booth on Route 3 on the outskirts of Ellsworth near the Home Depot.
If you pick your own and come back with too many to eat, visit the website for the Rome Strawberry Patch, which has a half dozen yummy-looking recipes for your berries.
Enjoy!