That sound you heard coming out of Brunswick earlier this week was a collective groan over the news that record-setting Bowdoin womens' basketball coach Stefanie Pemper is leaving Maine.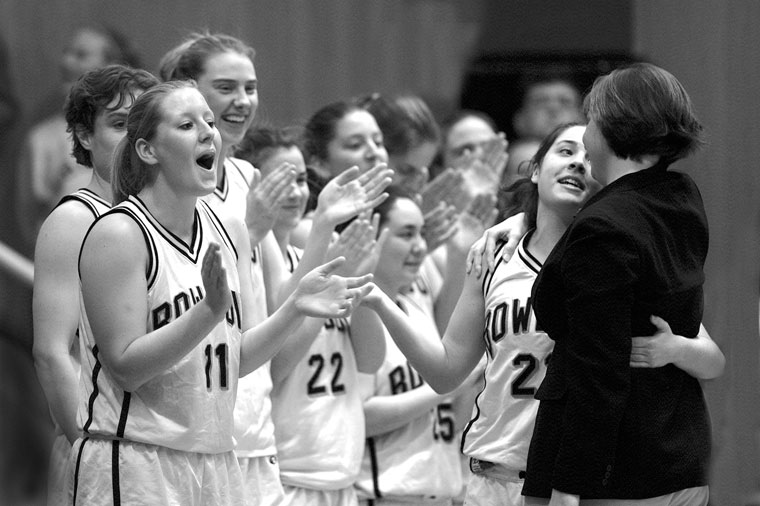 The talented coach has been selected as womens' basketball coach at the U.S. Naval Academy. In her ten years on the Brunswick campus Stefanie has guided the Polar Bears to a 235-48 record and amassed the fourth-best coaching record (.830) in Division  III history.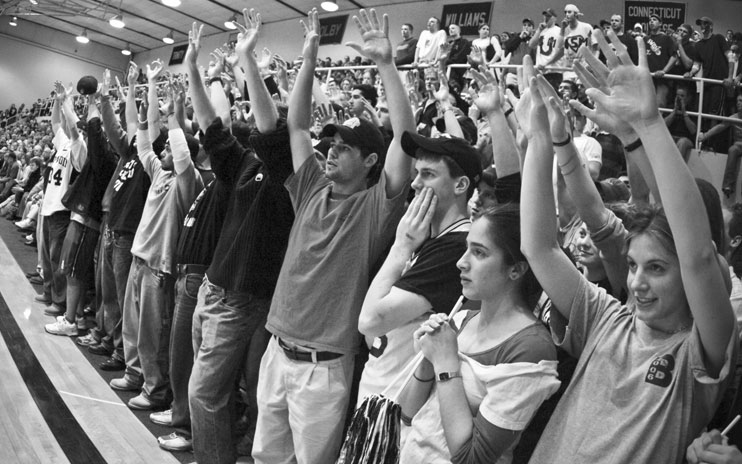 It was just a matter of time before a Division I school snapped her up, but of course Polar Bear faithful hoped the inevitable might be delayed as long as possible.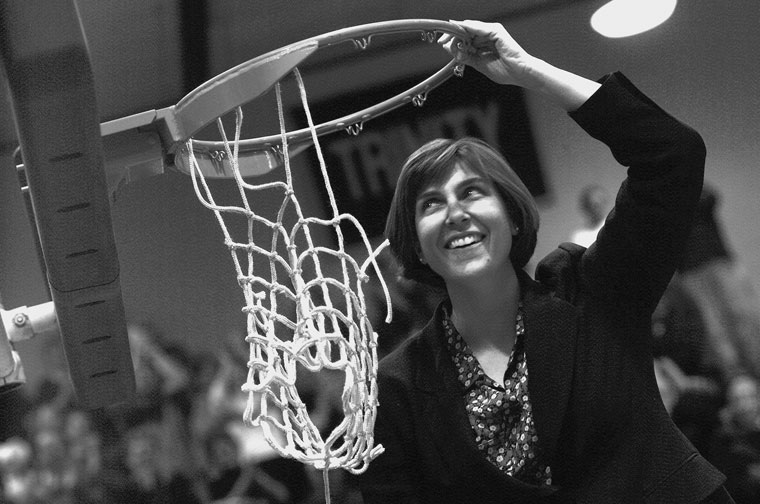 The photographs with this post are from the Polar Bears' 2004 season when the team went 30-1, losing only in the Division III national championship game. That year Stefanie was named WBCA Division III Coach of the Year and senior Lora Trenkle was named All-American.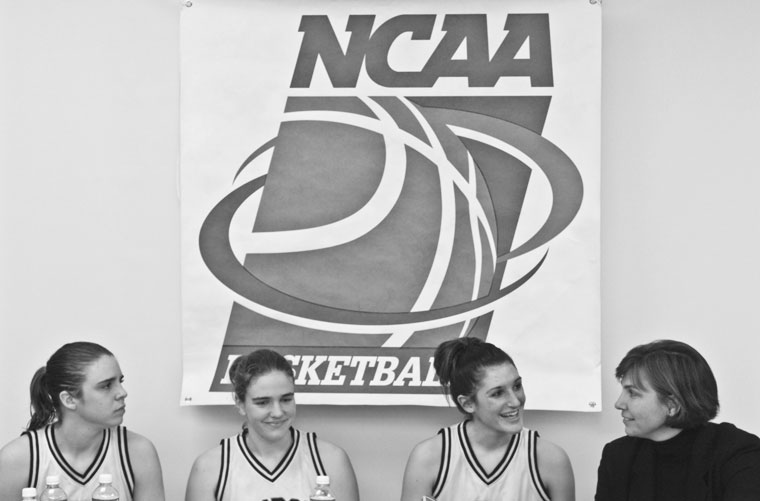 The popular coach leaves big shoes to be filled. For more details of her incredibly history with the Polar Bears, see the Bowdoin College web site.