In 2011 I had the wonderful opportunity to travel to Ethiopia with Allie and Tim, and their two small children, to visit Lola Children's Home in Mekele, in the Tigray region of northern Ethiopia.
Allie and Tim, who live in Cambridge, serve as directors for the orphanage. I had photographed their wedding years ago at the Newagen Seaside Inn in the Boothbay Region of Maine.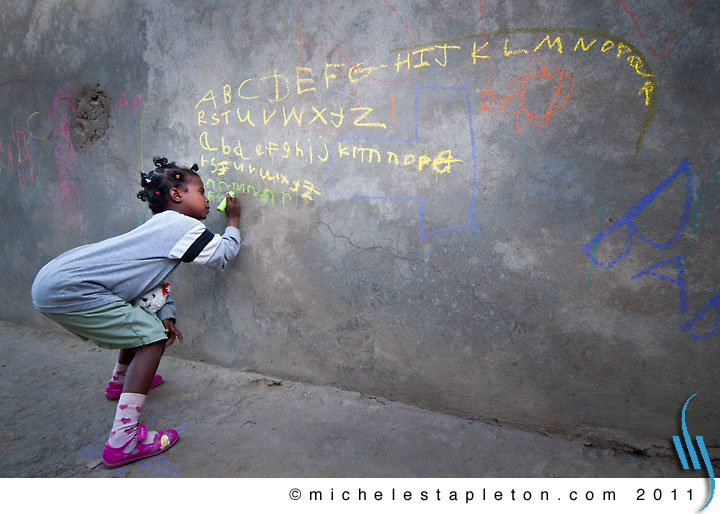 Allie and Tim have traveled extensively since getting married, and as part of those travels spent several months in Addis Ababa, Ethiopia volunteering at an orphanage. There they became fast friends with social worker Abebe Fantahun, who felt a specific commitment to children with HIV. Abebe dreamed of returning to his hometown, Mekele, in northern Ethiopia to open an orphanage that would accept HIV infected children and their siblings, as most orphanages would not accept HIV kids. Allie and Tim encouraged Abebe to pursue his dream.
Fast-forward to 2010 when Abebe has just returned to Mekele to open his orphanage (which he named Lola) and Allie and Tim had committed to raise funds in the US to help run the orphanage. Allie and Tim set a fundraiser at her family's home in Portland and invited me.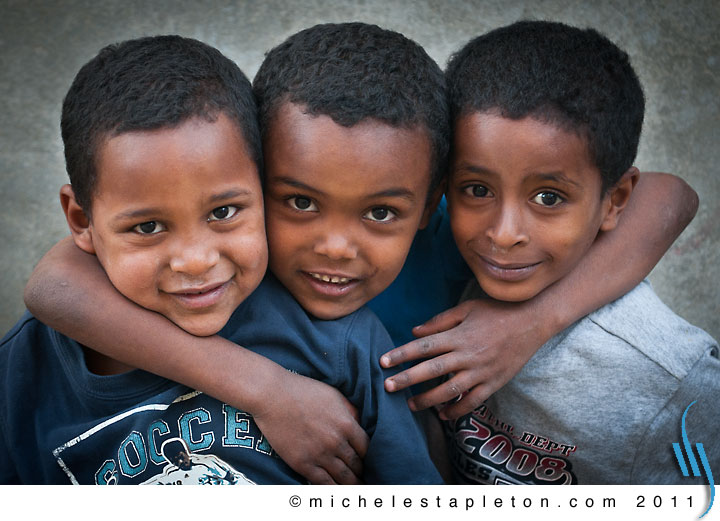 When Allie and Tim began speaking about Lola it was clear they had a very deep passion for Lola and its mission in northern Ethiopia. What they didn't have, ahem, was a whole lot of pictures to illustrate the wonderful things that Lola was doing. Sold by their passion for the project and flush with frequent flyer points, I offered to take photos if they would let me tag along on their next trip to Lola. And they took me up on it.
So, this past spring on this unforgettable trip I got to meet Abebe and other Lola staff and of course the Lola kids, and to appreciate firsthand why Allie and Tim are so committed to this project. We also got to help Lola celebrate its first birthday.
Lola Children's Fund's mission is to raise money to provide housing, medical and educational services for HIV-affected orphans and local children in Ethiopia.
Ethiopia has nearly 5.5 million orphans, with more than 800,000 orphaned by AIDS. About 80,000 Ethiopian children are infected with HIV. In 2010, 14,000 kids were infected and 3,500 died. More than 20,000 children need anti-retroviral medications to survive.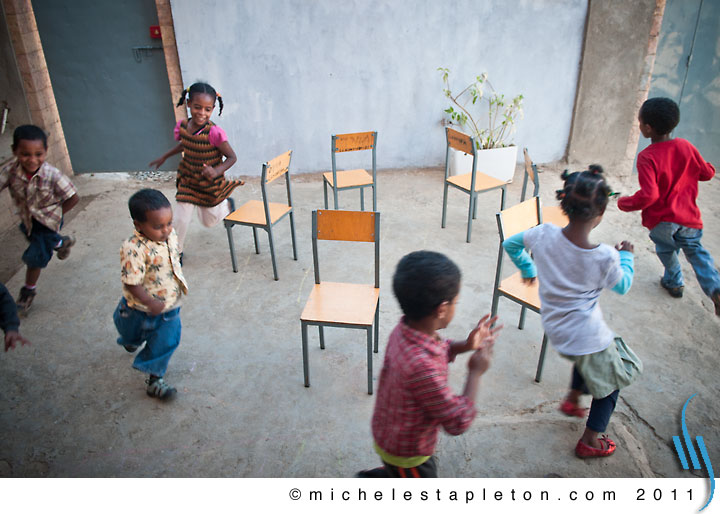 Lola was founded because Mekele had no services available for HIV-positive orphans, many of whom are left without family or government support after their parents' deaths. Most orphanages will not take HIV children, so only the non-HIV children will be taken in. Many children live on the streets, receiving no food, shelter, education or medicine to help them combat the disease. Lola, on the other hand, will open its doors to the HIV infected children and their siblings so the siblings can be kept together after their parents' deaths.